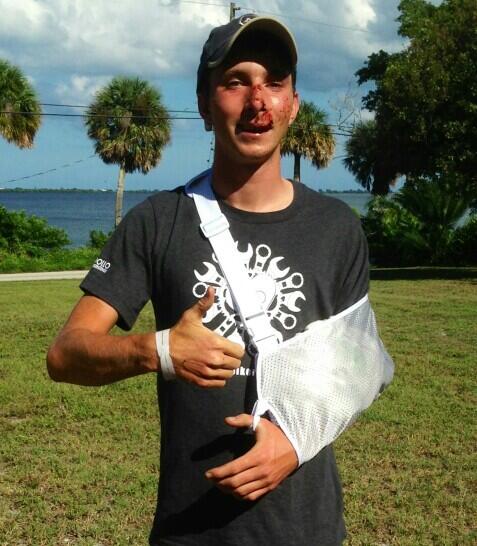 This is not how Jacob Landis' cross-country adventure was supposed to end: with a concussion, a broken cheekbone, a broken nose, a chipped tooth and a ride to the ballpark in a truck.
He was supposed to pedal triumphantly into Marlins Park on Tuesday night, kind of like the leader of the Tour de France entering Paris. Only Landis didn't ride more than 10,000 miles to earn a yellow jersey and a few million dollars.
He did it to raise money for hearing impaired kids. Landis had successfully pedaled to 29 Major League ballparks. Then Saturday night on a dark Florida highway, about 90 miles from No. 30, he ran into a tractor-trailer.
More precisely, the rearview mirror of a passing semi hit Landis and kept on going.
Jacob Landis's MLB charity ride ends in hit-and-run accident - MLB News | FOX Sports on MSN