Release Date:
Oct. 26, 2012
The quickest way to get around town!
Whether you are from out of town visiting for the Formula 1 race in November, or are already a local and want to hit up some of the events happening in the City, we've got all the info you'll need beat the 'traffic blues' and zoom around town by bicycle.
Cycling around town & Planning your route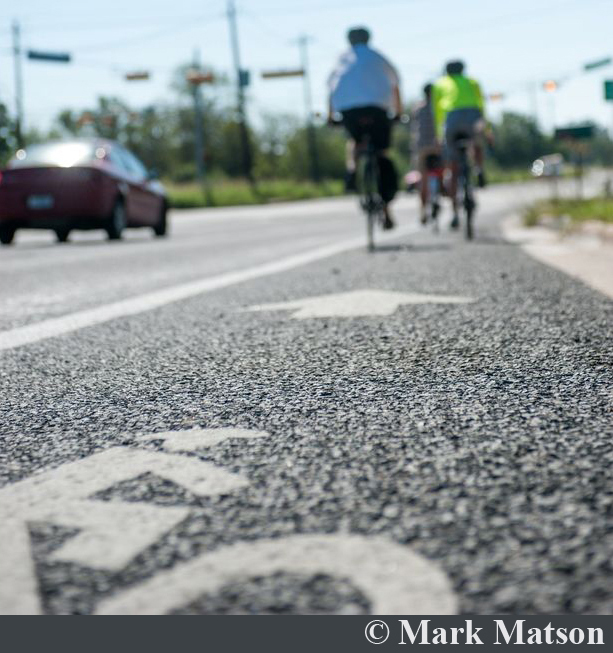 The United States Formula One Grand Prix is attracting a multitude of concerts, events, visitors, and other happenings - especially in the Downtown area. Austin is no stranger to large-scale events of this nature, and we're all aware of the side effect of increased traffic. The good news is that you can get there in a fast, fun and healthy way – on two wheels!
The City of Austin's bicycle program has a great resource out there to help get you there safely and comfortably. Our Bicycle map is color-coded by rider comfort-level, and the
downtown detail view
as well as the
full bicycle map
makes it easy to plan your route. If you'd like to get your hands on a paper copy, you can find it at most Bicycle Shops around town. Click here for a list of places that sell the map. Alternatively, you can also contact our
Bicycle Staff
and arrange to pick up a copy at our office.
Would you like to plan your route online?
Check out Ride the City - Austin.
Bicycle Parking & Rental Locations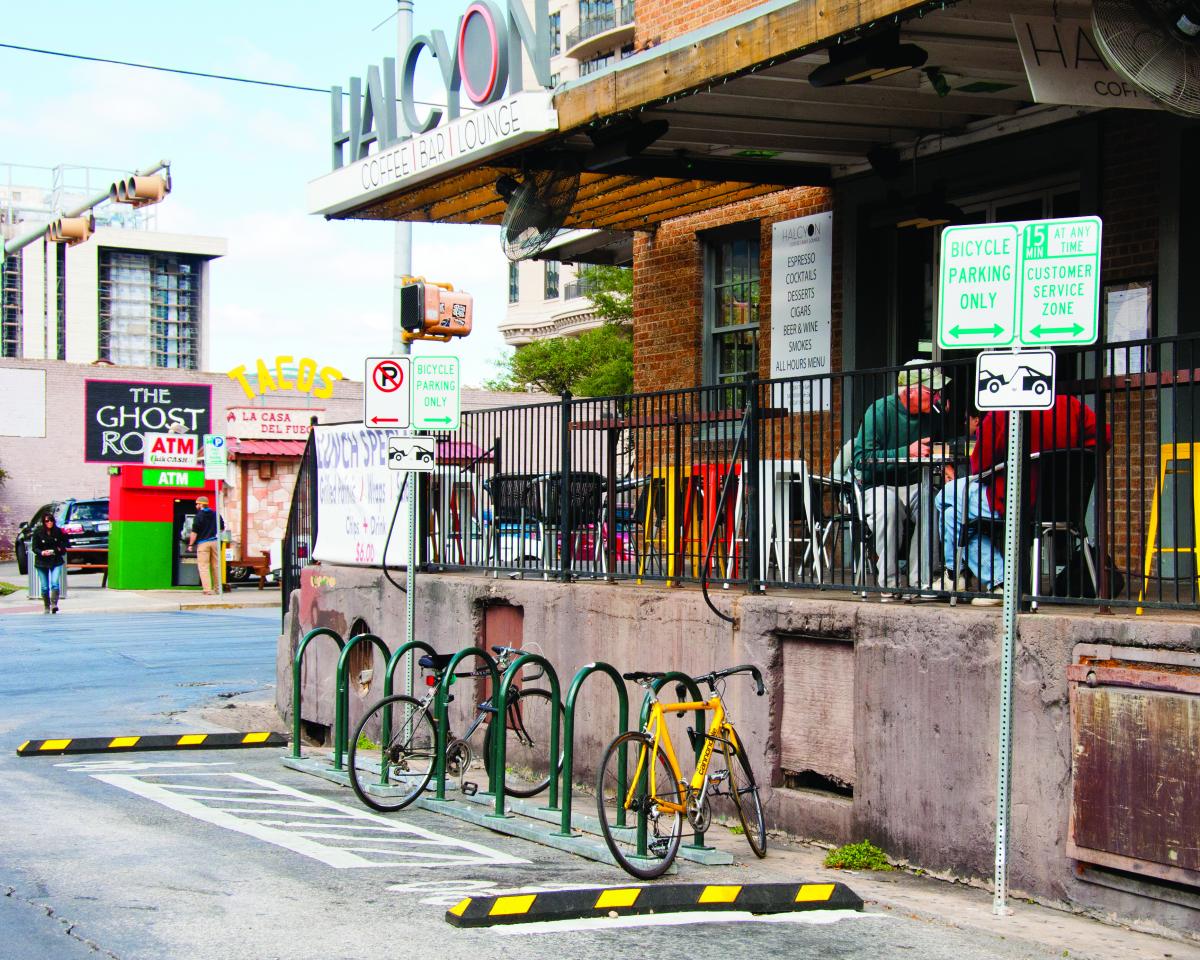 Parking your car in the downtown Austin area can be a challenge, particularly when large events are happening. We have a variety of permanent and event-specific bicycle parking locations around town for you to safely and conveniently park your bicycle. The
interactive map
and
race weekend parking information
on the City of Austin's
ATXgrandPrix site
will contain the most up-to-date information on parking, road closures, and event routes.
Interested in Biking to the F1 site?
For those who are attending the Grand Prix and events after, and aren't interested in battling the traffic, the City has planned a bicycle route to get you there.
Click here to view the route
, which takes you from the downtown area to
Richard Moya Park
, where the Bike valet, operated by the Bicycle Sport Shop will be located. The route will be marked with signage approximately every 1,000 ft. Please note that bicyclists will need to board a shuttle from Richard Moya Park, which will depart every 30 minutes as only cars with pre-purchased parking passes and shuttles will be allowed at the Circuit of The Americas site.
There will also be portable showers available near the bike valet that will be open from 8:00am-1:00pm. Remember that it may be dark on the ride back from the Circuit, so make sure your bike is equipped for riding at night (headlight & rear reflector or tail light).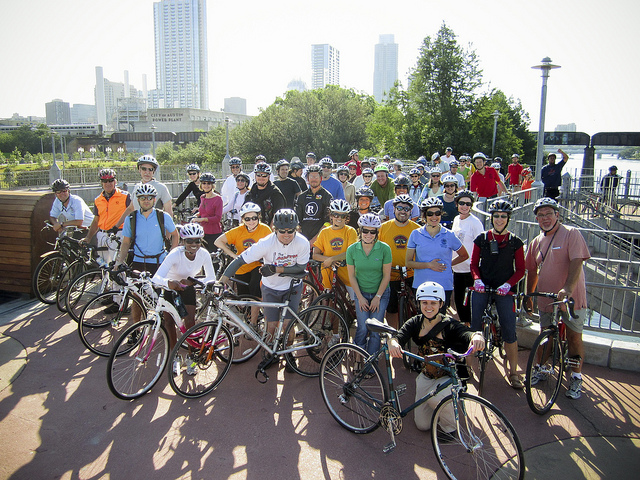 If you're interested in biking to the F1 site, but prefer to do so in a group setting,
Bike Austin
will have organized rides to the Richard Moya Park bike valet on November 17th & 18th. There will be two rides per day, and rides are scheduled for 8:30am and 10:30am, November 17th and 18th. The rides will be leaving from the
One Texas Center
. They will follow the City Bike Route, and each ride will have one or more League Cycling Instructors from the
League of American Bicyclists
. They will also have support for any minor mechanical issues that may arise during the rides. One guided return from the bike valet is scheduled each evening, no later than 7:00pm. A $10 suggested donation is encouraged for support of this service.
These rides will provide a more convenient, safe, healthy and fun method of transportation to the track!
Click here
for any updates to the plan from Bike Austin and for more information.
For more info about Formula 1:
City of Austin:
ATXGrandPrix
Circuit of the Americas
Formula 1 Bicycle Commuting Guide | AustinTexas.gov - The Official Website of the City of Austin