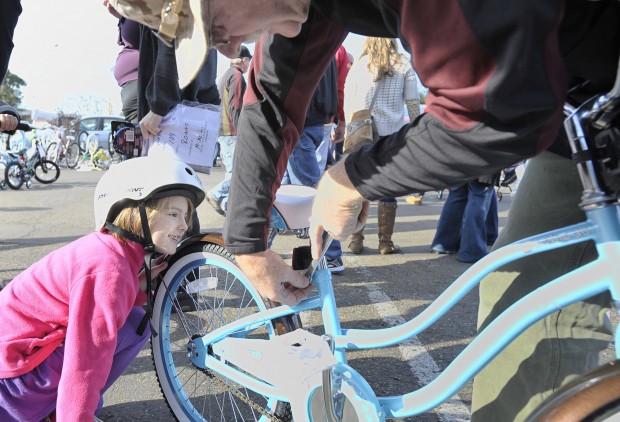 For the seventh year, the mountain biking enthusiasts are collecting bicycles and helmets for children of military members stationed at Vandenberg Air Force Base.
"The guys really look forward to this," organizer Roger McConnell said of the bicyclists who make up the group.
This year, they hope to give away as many as 125 bikes and helmets.
"I think we're pretty close to that mark," he said.
The Village Dirtbags — their motto is "More than cycling" — began the program by giving out 12 bikes the first year. In 2011, they handed out 100.
Village Dirtbags collecting bikes : Vandenberg