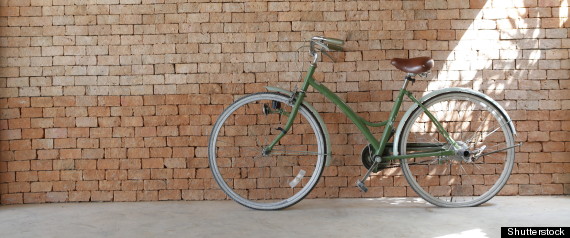 "not sick and I don't want to hurt anyone, cars are just my preference."
The film, which was captured by Per Edström in Östersund in northern Sweden, sees a hooded figure approach his girlfriend's red and green bike, before masturbating and looking at a picture.
"I am not scared of him, but mostly irritated over all the punctures I have had to fix,"
Per Edström told the Kvällsposten daily,
which published the footage.
The man has been reported to police, who are investigating whether it is connected to the other 'bike masturbater' who hit headlines in 2007 after having slashed the tyres and ejaculated over some 20 different saddles.
A 35-year-old man was sectioned but is reported to have since been released,
reported the Local.
A growing number of people who are attracted to objects are hitting headlines, speaking out about a condition known as objectophilia.
'Bicycle Masturbator' Found After Man Sets Up Camera To Catch Vandal In Sweden